Creative takes the spotlight! What B2B marketers need to know…
This is the third and final post in our trend-watching series of posts looking at some of the important trends that are going to impact B2B marketing strategy and implementation in 2022. 
This post focuses on the creative side of B2B marketing.
B2B steps into the creative spotlight
The newly launched Creative B2B Lion has been announced in 2022 to promote game-changing creativity and effectiveness in work for B2B products and services.
Philip Thomas, Chairman LIONS, said it was a Lion that had been "several years in the making".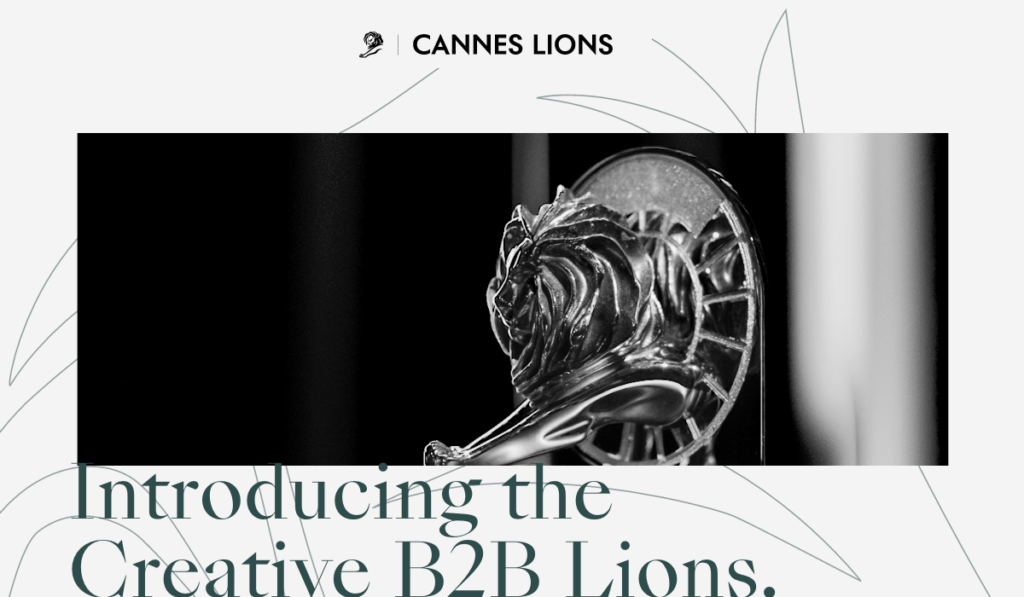 He added "Having seen a rise in B2B work winning across the Lions, and with many in the industry believing that a specialist Lion will raise the creative bar and elevate the discipline, we think that now is B2B's moment to have its own spotlight on the global creative stage".
This is a significant statement for the entire industry as Cannes Lions are recognised globally as the pinnacle in marketing and advertising creativity. 
The fact there is now a dedicated category for B2B output means that B2B marketers can justifiably take a seat at the same table with presumed bigger budget B2C contemporaries and earn kudos for well designed and effective campaigns.
Tapping into the focus on brand building 
In our companion blog (link below), we outlined the case for deeper investment in brand building as a critical part of B2B marketing. 
Customers stick with, or transfer to brands, they trust in challenging times. We've come through a pandemic and are now entering a protracted cost of living crisis compounded by war in Europe and trading conditions that impact all manner of raw materials and supply chains.
Globally heralded brands like Apple, who routinely advertised through recessions and enjoyed a much faster return to pre-recession levels as a result are the beacon for brands wanting to build a brand for long term good. 
B2B brands seeking to create connection and engagement by providing information and experiences through thought provoking and entertaining content will be better placed to grow longer term. 
Improving measurement to include creative
Creativity in B2B marketing doesn't just mean the big idea.
B2B marketers, often disconnected from the sales end of the customer journey, historically focused more on top funnel measurement – almost to justify the activity. 
B2B marketers are generally tasked with keeping the top of the funnel warm, making sure there is a steady stream of new entrants. So, it's no surprise there is little measurement beyond the early stages. 
As prospects move into the sales funnel, they become a number in a CRM or on spreadsheet. 
And because the sales journey in many B2B operations becomes a multi-touchpoint, multi event journey of several stages, weeks even months, there isn't a true picture of the value of marketing.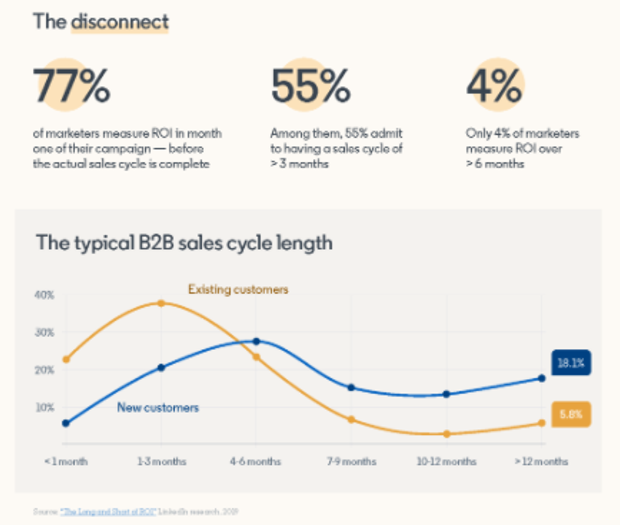 One way B2B marketers can improve measurement is to also temperature check the quality of creative. Running different ads on cycle in trade press and even submitting ad creative to magazine focus groups (Pennwell in the power and energy sector do this) is one way. 
Another is to ensure you are always split-testing creative, making very targeted changes to messages, imagery, straplines and subject lines depending on what it is and where it is featuring. 
B2B marketers need to be more creative on establishing what works for customers as it inevitably leads to better creative further down the line.
What does this step up in creative mean for b2b marketers?
A shift in emphasis, nail the creative first. Push the client to take risks and think bigger.

Look for inspiration everywhere. The game will be upped this year. Don't follow the same old templates. Be bold and try something new.

This is the year to make your best work. If you wouldn't put it in your portfolio, don't present it to the client.

Standing still is moving backwards. We need to be constantly pushing our clients' boundaries and showing them the absolute limits of what we can do.
Thinking about elevating your creative output in 2022? Interested in exploring different ways to communicate?
Start a no obligation conversation click here.
Recommended reading 
Brand marketing is back! What B2B marketers need to know…
Privacy and the attention economy – What B2B marketers need to know