Top 5 Festive B2B Marketing Ideas
With the festive season fast approaching, many businesses may be looking into next year to see what 2023 has to offer. In some ways, work may be slowing down and your competitors are looking to take some well-deserved time off. However, this may be a great opportunity for your business to exercise some festive marketing activities to say thank you to your existing clients, prospect new clients or even have some fun internally and celebrate your employees.
Here at Velo, we have come up with our top 5 festive B2B Marketing ideas that we can support you with, moving into this festive period:
Custom Printed Festive Cards
There is something very special about receiving a physical card during the festive season in this digital age of text messages and emails. With a custom printed and personalised card, it can add a sentimental value that could make a huge difference to how your prospects view your business.
Offering something tangible provides the next best thing to the usual physical connection and could prove very important to reconnecting with your clients in the new year. It will bring your company to the forefront of their mind and is a physical reminder that you are thankful for their business over the past year.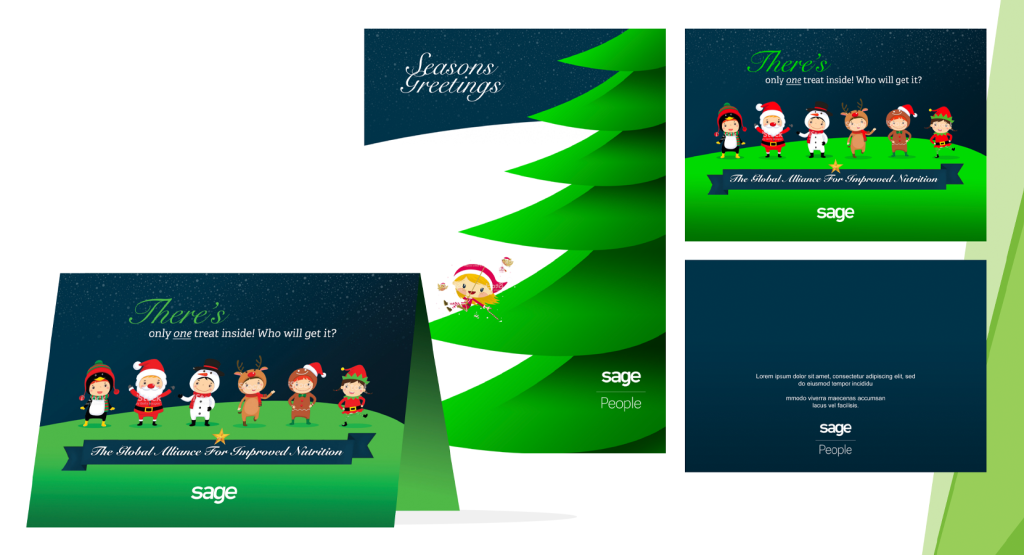 Digital Festive Videos
The creative possibilities here are endless. From turning your colleagues into elves and the office into a Grotto to just a straightforward 'Thank you' video where you can say how appreciative you are for your clients and employees. This can help reconnect with your customers without feeling intrusive or making a sales pitch. It is also a great for marketing in general, almost like a promotion video for your company, reaching an audience at the "top of the funnel".
Producing a digital festive video is a great way to show you just aren't another "faceless" corporation. It is a great opportunity to show your personality and that you care for values beyond revenue.
Festive GIFS
This is perfect for your social media. These can be produced and shared very easily amongst your team. This is a very organic approach to festive marketing and allows you to show your personality, values and what you care about. From the very traditional to overly cheesy, festive GIFs can be a great way of reaching the masses, it can be engaged with, spark deeper, more meaningful conversations in the comments or your inbox's.
Do not underestimate the power of social media when it comes to GIFs.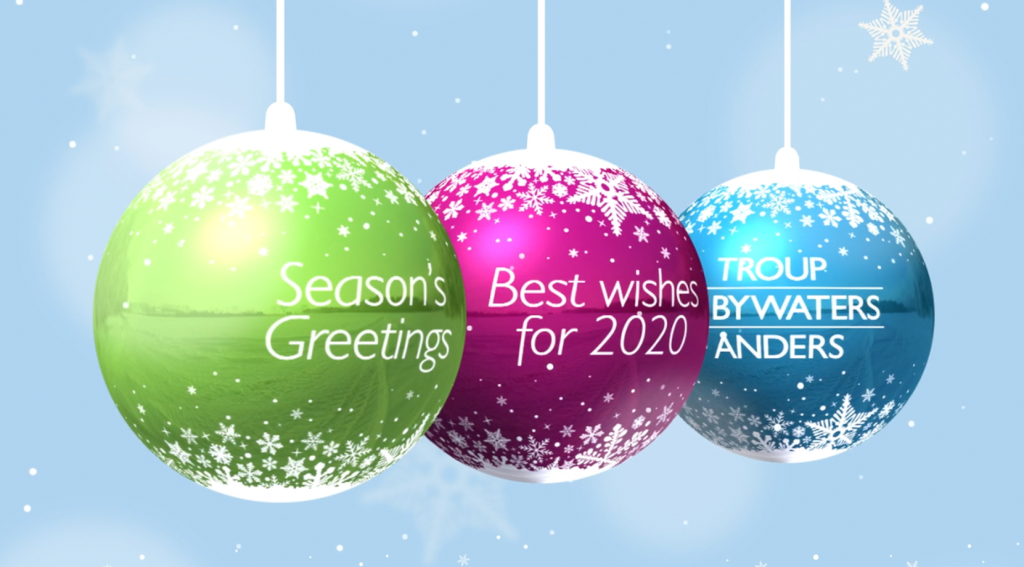 Festive Email Signatures
Seasonal email signatures are a great way of adding variety and interest to your clients. There are many reasons for adding a festive email signature that could be beneficial to your business.
With this period being a positive and widely celebrated time of year, having a customised signature allows you to spread joy and happiness. You may also opt to refer to 'Happy Holidays' or other generic terms as a way to be more inclusive during this time. Email signatures may also help position your seasonal offerings as you can use them as a marketing channel. When you compare this to social media posts and PPC advertising, you generally see a higher click through rate.
This option is great as it's fast to deploy, scalable to thousands of emails users at a touch of a button and also very simple to manage, track and report on.
Festive Microsites
Microsites are a great way to entertain and delight your clients. These can be used with specific marketing campaigns, to highlight your company or particular services that you provide. It is a great way to emphasise you're messaging in a fun and interactive way. Here is an example of something we created last year.
A microsite can offer easier campaign tracking and analysis since the user journey is completely different from other marketing campaigns and has a lower risk of visitor distraction as it is a completely stand-alone website. It also creates a seamless user experience when optimised for mobile and desktop users.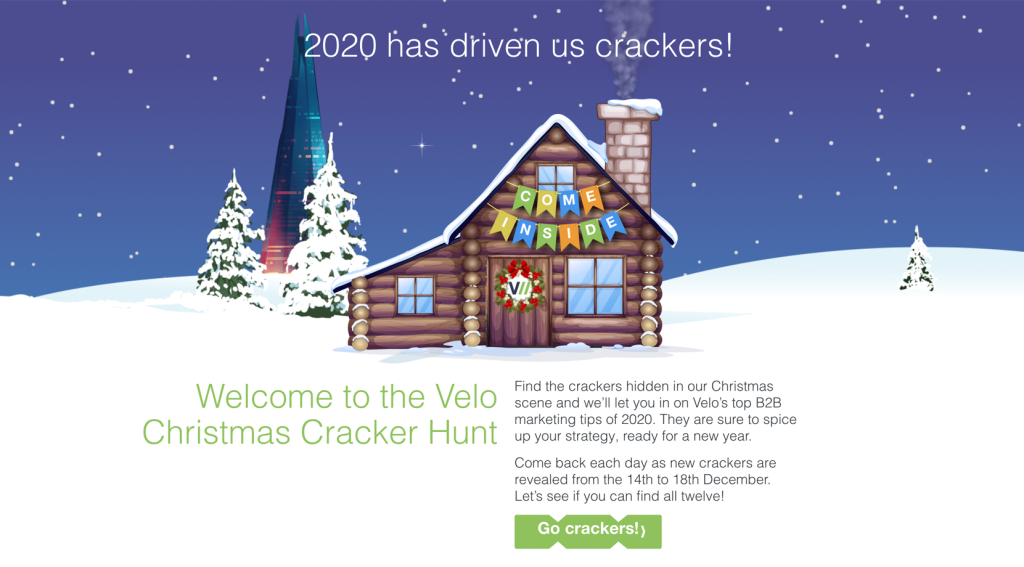 We hope this has given you an insight on how we can help your business create some special festive marketing content for you.
If you are looking to create a festive B2B Marketing campaign this year, get in touch with us here and let us bring some creativity to your next marketing piece.