Should you be thinking about the metaverse as a B2B marketer yet?
Every organisation is targeted at meeting their customer's demands and needs. Specifically, in the B2B space, it is important for businesses to evolve how they engage and interact with their customers. The metaverse can have (and is having!) a huge impact on the ability of B2B companies to create sector-leading customer experiences.
In this post, we'll discuss the rise of the metaverse, and the opportunities it presents for B2B marketers and their organisations.
What is the metaverse?
The metaverse is best described as an interactive 3D virtual space. Businesses can offer compelling experiences, host virtual storefronts, deploy digital employees, and operate with virtual currency. Some have labelled it an "internet of virtual reality" – a place where people can come together from all over the internet-universe to interact and conduct business. 
The central concept is essentially that the metaverse replicates the real world, making it possible to execute actions available in the real world, online. So, from workspaces, to shopping centres, leisure centres, meeting spaces, and much more, the metaverse is a digital world that has everything we have in real life. 
How can the metaverse be used in B2B marketing?
The metaverse can be used in the following ways:
Virtual events and conferences
Events in all forms are an important part of the B2B marketing mix. The industry is slowly recovering from the pandemic, with many taking advantage of the reduced costs of online events. The metaverse provides a convenient and tech-savvy opportunity here; B2B marketers have the opportunity to stage and host virtual events through it.
Such events tend to replicate reality (virtually), allowing users to create avatars that represent them in virtual conference spaces, with interactive 3D options. There have already been many successful deployments of this by brands including Cisco.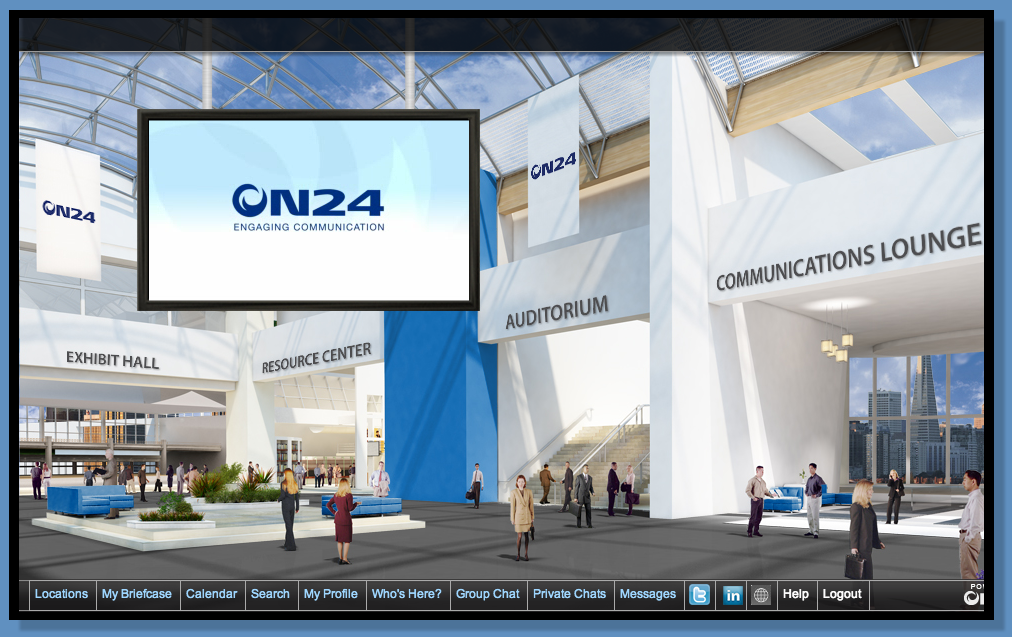 Immersive training
B2B marketing in the metaverse will also include a lot of immersive training. Customers or buyers can receive remote assistance throughout their respective journeys, from first stage product demonstrations and trials to Q&As with experts, customer service, advocacy, and even influencer initiatives.
Immersive training replicates real-world spaces using virtual reality, helping customers and employees to access training and information remotely whilst fostering the feeling that comes from in-person interactions.
Complete interactions with clients through VR
"Augmented reality, virtual reality, and mixed reality market size worldwide is expected to jump by more than 220 billion dollars between 2021 and 2028." – HubSpot
B2B marketing involves a lot of interaction, and the metaverse can be a powerful tool to drive this. By utilising the metaverse, businesses can nurture their clients from the beginning to the end of their journey, and consequently ensure they're satisfied with their experience.
Another way the metaverse can be impactful for B2B marketing is through remote meetings. Remote meetings are now commonplace, and VR (virtual reality) meeting spaces could be a logical next step to improve interaction further. It's even possible to personalise experiences, spaces, and dress-code to suit the setting. 
B2B marketers can also show customers their demo suites, customise their products, and take feedback just as they would in the real world. 
Creative advertising
B2B marketing professionals can advertise creatively in the metaverse. It is possible to advertise on digital billboards in shopping centres, shopping malls, and even in video games. This is a game-changer in the B2B world because it allows brands to reach millions of users. Brands can even combine creative advertising with tech skills to create NFTs, virtual goods, avatars, and interactive games. Moreover, billboards can be placed in key spots in the metaverse where the target audience traditionally spends time.
In a sign of things to come for B2B, Hyundai Motor Company launched Mobility Adventure, a metaverse space on Roblox (the gaming platform) featuring Hyundai Motor's products and future mobility solutions. The collectively shared virtual space allows users to meet and experience Hyundai's mobility offerings and customise their avatars. Targeted at young consumers who are technologically-savvy and comfortable exploring virtual worlds, Hyundai Mobility Adventure nurtures long-lasting relationships with fans.
Brands have worked inside other gaming environments too.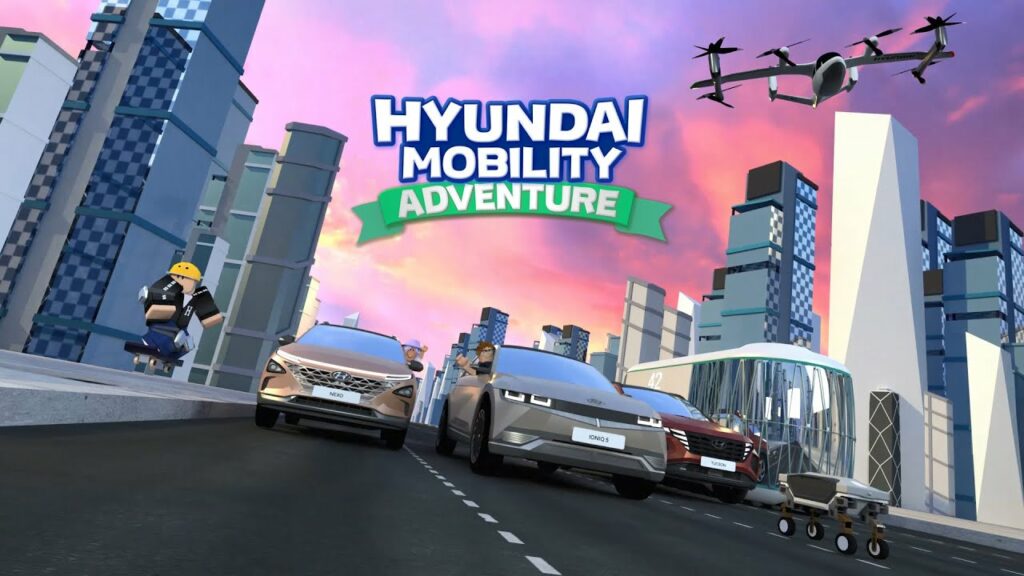 Lead prospecting
The metaverse can also be used for lead prospecting, allowing B2B companies to find leads and nurture them virtually. This is because it allows businesses to deliver an end-to-end virtual experience; they can make product announcements, host virtual showrooms, deliver product roadshows, and network.
Increased ROI
A B2B enterprise can increase revenue and sales with the unique opportunities the metaverse presents. A B2B professional can meet buyers from multiple parts of the world without leaving their home or the metaverse space. Equally, businesses can tap into new spaces to develop strong relationships with early adopters.
Reduced travel costs means no hotel accommodation, airfare, or expenses. And with a global reach, professionals can meet online at a fraction of the cost and in a way that is time-optimal and environmentally friendly.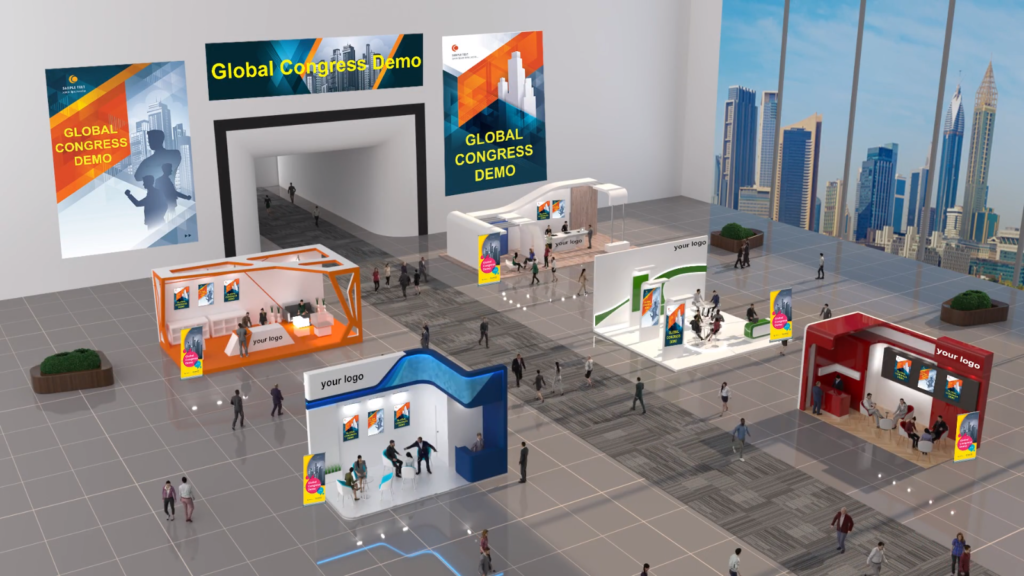 "We need to have a clear vision of what we want our real world to look like to make the most of the opportunities offered by the virtual one." – Deloitte
Conclusions
What should B2B marketers do now?
Always start with the why. Be clear on the problem you want to solve, and assess how the metaverse could help you do so. Remember your target audience is important, but a long-term strategy should be flexible enough to adapt to changes in user behaviour.  Don't take real-estate for the sake of it.For many B2B brands, particularly those targeting a niche, their audiences are simply not using the metaverse worlds.  It is a watch and wait style brief.
Create experiences. If you take the plunge, it is time to think about making your experience as immersive as possible, especially if it is going to be largely based around information and training.
Will it be better in 3D? Consider all the stages of the experience you're trying to create for your audience, whether it's a meeting, event, or service. Establish how hosting it in the metaverse could elevate it.  In many cases, it won't yet in sufficient ways to make it worth the investment.  Particularly as early adopters will need to educate the market about how to do things.  Our guidance, particularly for B2B marketers targeting a niche is to wait and let other larger brands (especially consumer brands) carry the load of educating the market about how these experiences work.

Looking to explore immersive digital experiences for customers and employees? 
Whether it is events and experiential, customer experience or storytelling, we can help.
Recommended reading
5 reasons to consider Augmented Reality in your B2B marketing mix
What are the best resources to help B2B marketers keep up with the latest developments in the technology sector?
Article links
Forbes – How the metaverse could transform B2B enterprise  
Hubspot – VR marketing examples