How to stay creative in B2B marketing – highlights from our Gallery visit
When you're in the business of creativity, it's critical to garner all the inspiration and stimulation you can. To do this, sometimes you have to step outside your usual environment, immerse yourself in other ideas, and look at life from a different perspective.
And what better place to channel such creativity than an art gallery?
Why visiting an art gallery is good for you
Taking trips to galleries and exhibitions takes you out of the heads-down, day-to-day delivery bubble, which both agency and in-house teams often inhabit.
Done as a team, it can spawn new and unusual conversations and viewpoints. Colleagues can share their perspectives on what they have seen, what they liked (or didn't like), and why. This undoubtedly has a positive impact on the creative ideas that are generated and presented to clients and stakeholders.
Visiting a gallery offers more than just creative stimulus. One of the most important outcomes lies in the interpretation of the art we are viewing. By practicing this type of creative thinking regularly, we learn better ways to come up with unique solutions to difficult problems.
At Velo, where we turn creativity into commercial solutions for clients, we believe creativity is a muscle that needs to be exercised frequently.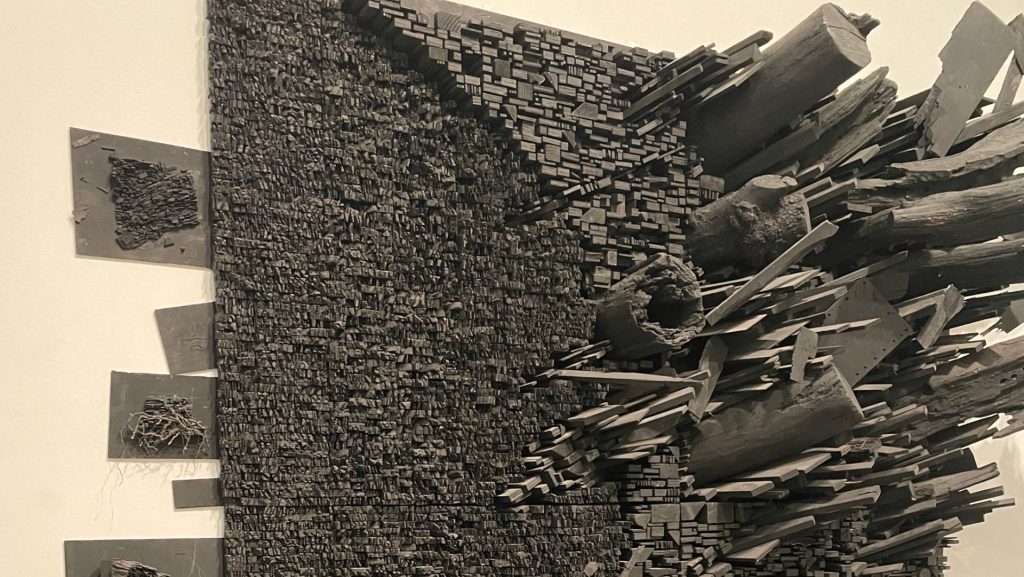 Visiting the Tate Modern for creative inspiration
Our studio team, who are responsible for all our creative output, recently visited the Tate Modern in London to see the Media Network exhibition.
As well as being great for creative inspiration, it was a good opportunity to socialise and bond as a team – especially after the pandemic. We also just welcomed a new member, Aman, to the team as a Junior Designer, who hopefully found this a fun and unique part of her onboarding!
The Media Network exhibition shows the artistic responses to mass media over the past one hundred years.
It is a large – at times overwhelming – exhibition, designed to invoke the impact Mass Media has had on the world we live in.
There is constant change in use of forms and materials and styles, which made it both provocative and confusing in equal measure.
The team viewed a range of different art types, all with unique components that made them captivating and thought-provoking. Learning about the impact of mass media and the influence of changing technologies on society and the environment inspired our team to consider how we approach client projects.
Here are some of the highlights, curated by the team.
Mass media
"Babel by Cildo Meireles is a huge tower of radios all tuned to different stations creating a cacophony of sound, representing the overwhelming amount of mass media we are exposed to every day. Nowadays, most of people's exposure to mass media comes via the screens of our phones, computers, and televisions. It made me think – how can we make sure that the work we create actually stands out and adds meaning, rather than just adding to this visual noise?"
Learning about texture
"After seeing the exhibition, I am going to be more adventurous with textures within the work we do. There was a huge variation of materials used in the exhibition, all creating different textures, which in each instance added a different dimension to the work. I'm definitely going to remember to consider subtle texture as an option when designing from now on.
In fact, I think the use of textures in the work that I saw was my biggest takeaway from the exhibition. It was cool to see things made from different materials to form the bigger picture while on a smaller scale there is so much to see."
Making the boring interesting
"I really liked this sculpture in the Tate because it was super immersive, and used a combination of 'boring' everyday objects to create something really interesting. The link to DNA in the spirals was cool as that is what makes up everything, similarly to how the everyday objects in our lives are combined to be useful and meaningful."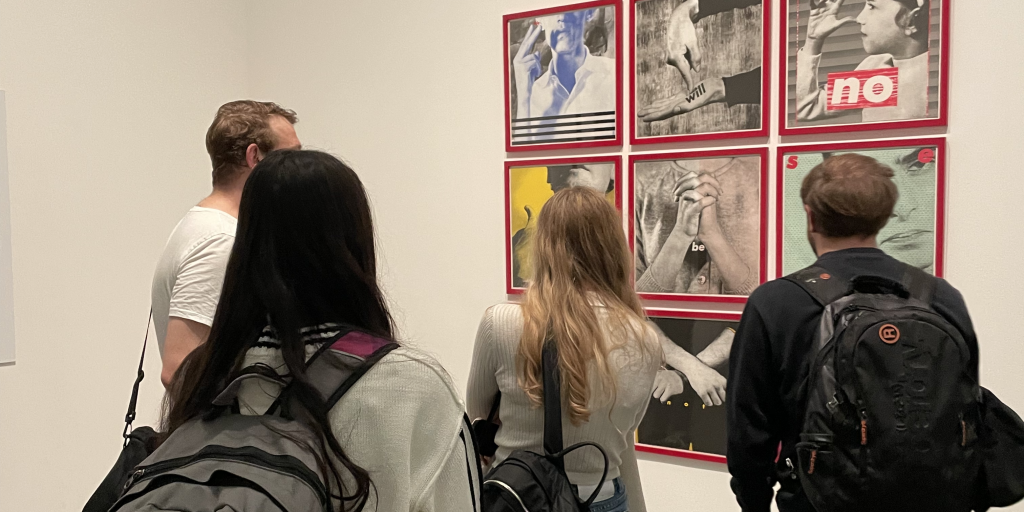 Conclusion: Visiting the Tate Modern unlocks deeper creativity
The team has confirmed what we expected from the outset: immersing yourself in art and taking the time to appreciate and interpret it can help you improve creative thinking and problem-solving.
It also supported team growth and bonding in an environment removed from the office and one that was perfect for a team responsible for delivering creative solutions and inspiring our own clients.
The Media Network exhibition is an ongoing display at Tate Modern. Click here to find out more.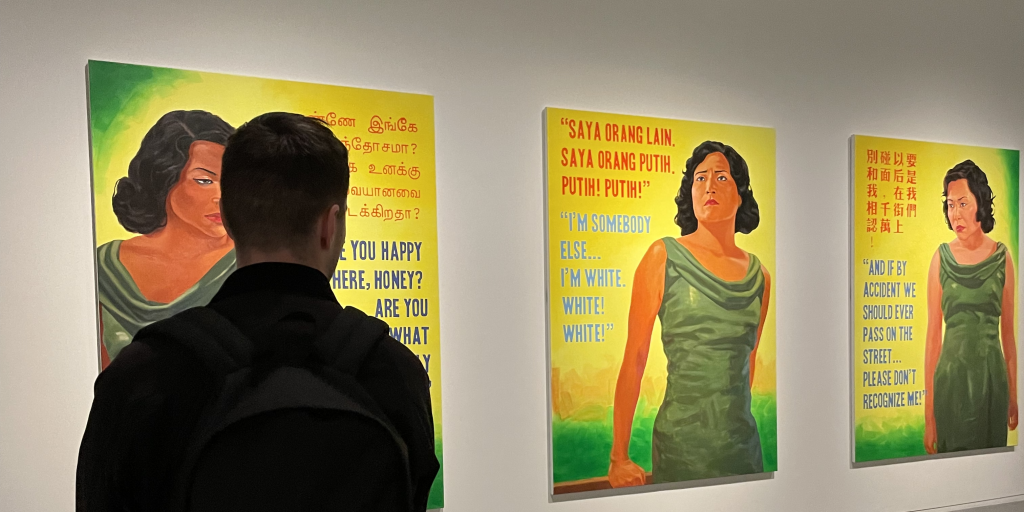 Need to inject some creativity into your marketing efforts? Award-short-listed clients like Sage rely on Velo to engage its customers and prospects with creative marketing.
Get in touch to start a conversation.
Recommended reading
Creative takes the spotlight! What B2B marketers need to know…
Creative thinking is at the core of B2B marketing. Never more so than now.